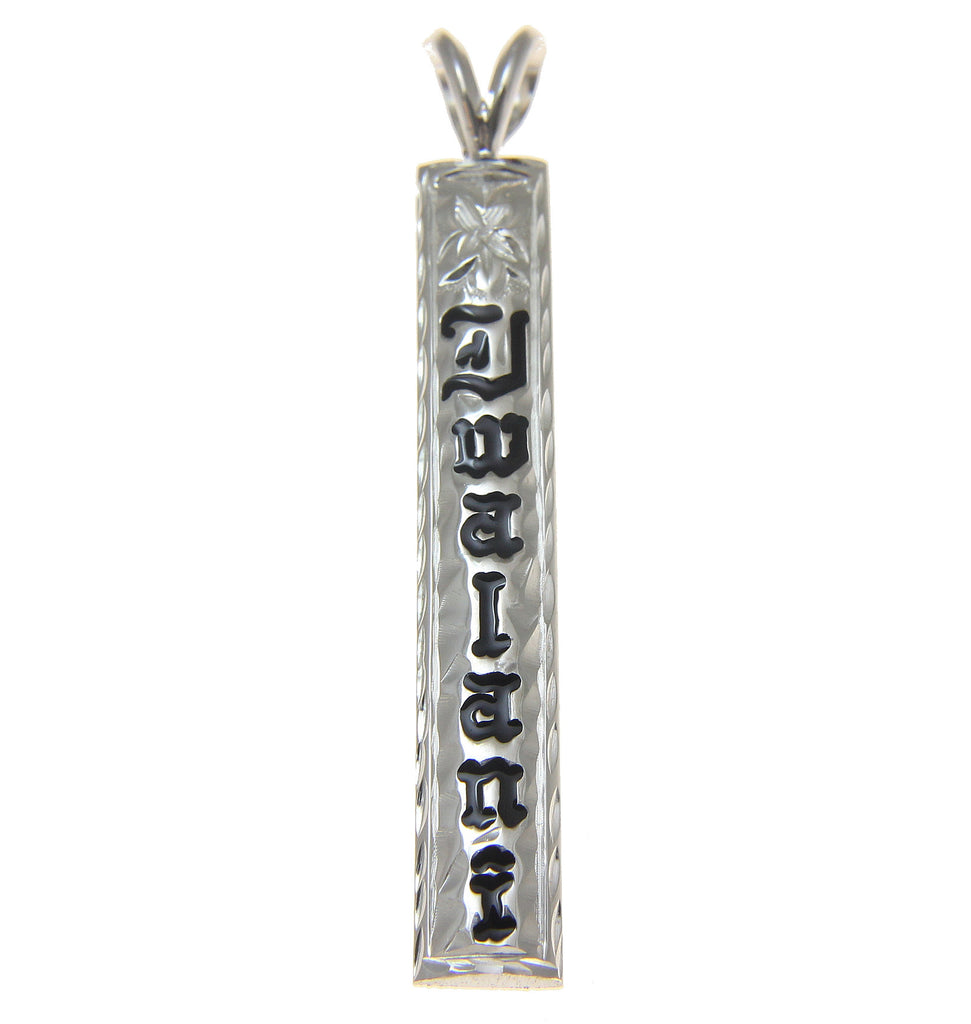 SILVER 925 CUSTOM MADE PERSONALIZED NAME HAWAIIAN HEIRLOOM PENDANT 8MM 1.5"
 Brand new solid sterling silver (not bonded, not filled) custom made Hawaiian heirloom pendant with black enamel letters
These hand made 1.5mm barrel pendant is 8mm wide and 1 1/2" long.

These pendants have hand carved Hawaiian Plumeria flower on top.

These pendants have very nice workmanship and have diamond cut edges to make them more sparkling.

Free backside engraving up to 15 letters.

You can either email us your name and any engraving or enclose in your payment.

We'll have your order ready in 48 hours after your payment is cleared.

The chain in the picture is not included.