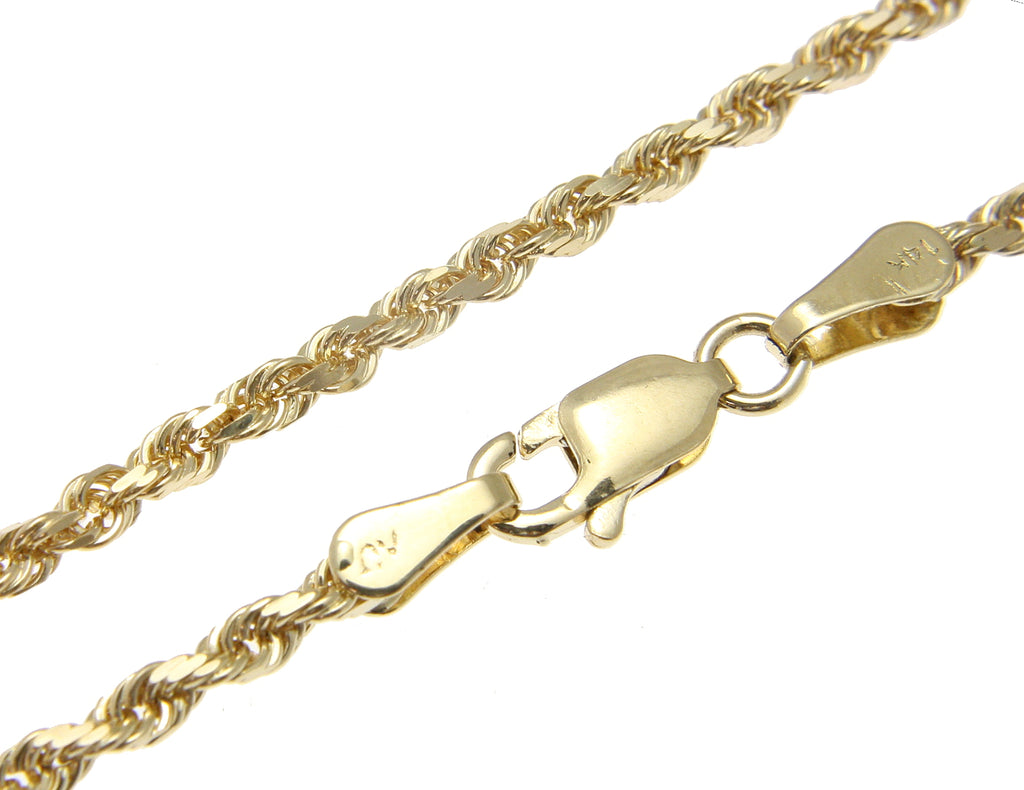 2.5MM SOLID 14K YELLOW GOLD DIAMOND CUT ROPE CHAIN NECKLACE 22" 24" 30"
Brand new 14k solid yellow gold (not bonded, not filled) diamond cut rope chain
Thickness:  2.5mm
Length and Weight:  22"  (approx. 9.8 grams); 24"  (approx. 10.6 grams); 30"  (approx. 13.3 grams)
Clasp:  lobster clasp.
This manufacturer uses innovative technologies along with time honored craftsmanship to produce rope chains of unmatched luster and resilience. Precise hand assembly combind with the newest manufacturing techniques are used to produce the cleanest gold wire used in rope chain manufacture, resulting in less breakage, greater flexibility, and a smoother feel when worn against the neck. Cutting edge technology is used to ensure the most accurate diamond-cutting at the perfect angle for unmatched sparkle and greater durability.
This chain is solid (not hollow).
14k stamp and manufacturer logo on clasp for authenticity.